See What Will Be The Top SEO Trends For [2023]
As a digital marketer or business owner, it's important to stay up to date on the latest SEO updates to ensure that your website is performing at its best. Here's a summary of some of the key SEO updates that you should be aware of in 2023: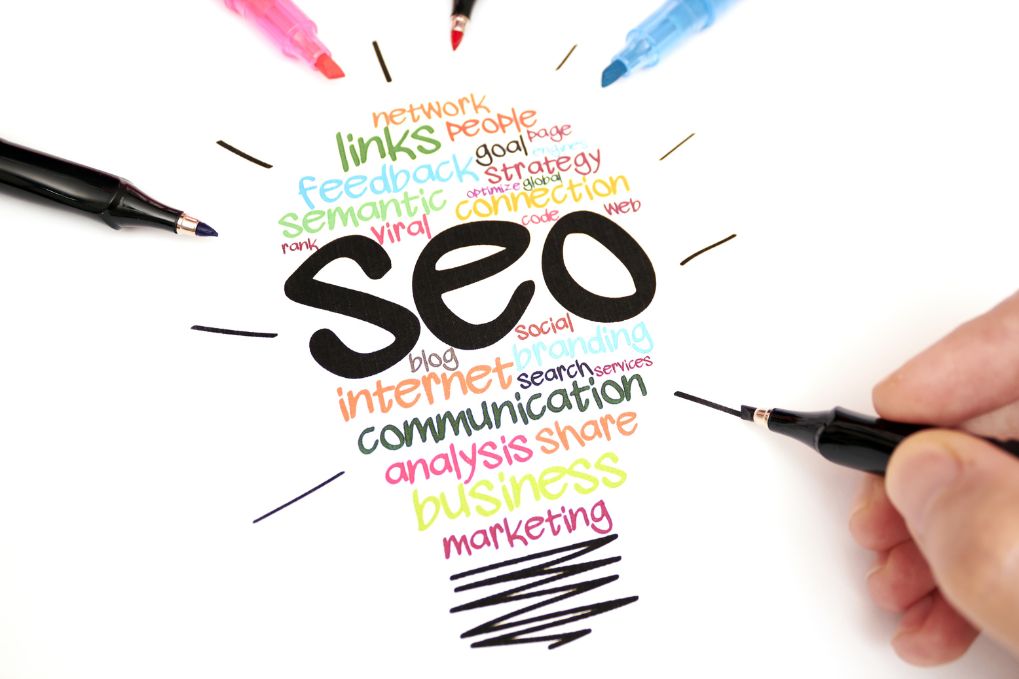 As of December 2022, Experience has been added to Google's well-known EAT acronym (Expertise, Authority, Trust). Google will now take the author's or creator's experience into account when determining the quality of content.
What does the term "experience" actually mean then? Google needs to know that a content producer has actual, hands-on experience with the subject under discussion.
For instance, I have first-hand knowledge and can talk authoritatively on SEO trends that will emerge in 2023 as the founder of an SEO agency. However, because I am not a medical expert and have no expertise in the field of healthcare, if I were to write a piece of content for a health website on frequent causes of heart disease,that would diminish the quality of the content.
Content that is audience-focused rather than traffic-focused
The proliferation of SEO content development is one factor in the rising emphasis on experience. However, Google crawlers will become suspicious if a website that provides financial software publishes blog articles with cooking instructions.
Does the intended audience of users of financial software actually benefit from such content? Or does the website's position for specific high-volume keywords help?
You are aware of the solution. In actuality, companies whose content strategy is to only pursue search traffic without giving any thought to what people genuinely desire are unlikely to achieve ranking success in 2023. For the content to be ranked, it is crucial to stay within your broad topic and industry categories.
Uncertain about the subjects to cover in your content? You can find relevant industry subjects that your target audience is looking for with the use of a content planning tool. When you enter a keyword, the tool will provide a large number of semantically relevant keywords that people are currently entering into search engines.
"Content which has been created to entertain might not be directly related to your products/services, however in order to do its job, it does need to appeal to your target audience"
Another significant algorithm change that will affect how we produce content in 2023 is Google's August 2022's update.
Google has always placed a strong priority on providing people with top-notch content throughout its entire history. The information consumers click on in the SERPs should make them feel "satisfied," according to the new emphasis on "useful" content.
However, it might be challenging to gauge or quantify user happiness. What exactly does Google mean by "useful" then?
Produced for humans, not search engines.
Relevant for the target audience.
Related to the primary topic or niche of the website.
Produced by authoritative, experienced creators.
Shows in-depth of knowledge about the topic.
Google's Page Experience update.
Prior to some of the updates mentioned above, Google also announced that it will be rolling out its Page Experience update. This update will focus on the user experience of a webpage, taking into account factors such as loading speed, mobile-friendliness, and the presence of intrusive interstitials. Websites that provide a good page experience are more likely to rank higher in search results.
The importance of mobile optimization.
Mobile optimization has been important for a while now, but with the pandemic leading to an increase in mobile usage, it's more important than ever to ensure that your website is mobile-friendly.
This includes making sure that your website loads quickly on mobile devices, having a responsive design that adjusts to different screen sizes, and using large font sizes and buttons to make it easy for users to navigate on mobile.
As more and more people use voice assistants such as Amazon Alexa and Google Assistant, it's important to optimize for voice search. This includes using long-tail keywords and natural language phrases, as well as ensuring that your website is fast and mobile-friendly, as these are factors that can impact your ranking in voice search results.
The role of artificial intelligence in SEO
Artificial intelligence (AI) is playing an increasingly important role in SEO, with tools to improve search results. To optimize for AI, it's important to use high-quality content and follow SEO best practices, as these will help your website rank well in both traditional and AI-powered search results.
The importance of local SEO
With the rise of on-demand services and the increasing use of voice assistants, local SEO has become more important than ever. To optimize for local search, it's important to claim and optimize your Google My Business listing, use location-specific keywords, and encourage customers to leave reviews.
The impact of structured data on SEO
Structured data, also known as schema markup, is code that you can add to your website to help search engines understand the content on your pages. By using structured data, you can provide context and meaning to your content, which can help improve your search rankings and increase the chances of your website being displayed in rich snippets and other special search results.
By keeping these SEO updates in mind, you can ensure that your website is optimized for search engines and performing at its best in 2023. While SEO is an ever-evolving field, following best practices and staying up to date on the latest updates can help you stay ahead of the game and drive more traffic to your website.
Confused? Want help from an expert SEO agency in town? Connect with Softigh today. We are an award winning SEO agency that helps its clients to rank on the top of SERPs and gain organic traffic. Let's rank together!