How to use Instagram Reels to Grow Your Business?
Are you looking for ways to promote your business using Instagram Reels? If you are a business owner or marketing manager, you might have probably heard about the latest Instagram update. This update is called Reels which allows users to add video content to their stories.
It is expected that this new tool will be useful for various content creators and businesses helping them to grow their audience. While there are many questions regarding the functionality of Reels, one thing is for sure: they can act as an effective marketing tool for many companies, brands, and businesses.
If you are confused about Instagram Reels and how to use them, keep reading. In this article, we will explain how Reels work and how they can benefit your business to a great extent.
What are Instagram Reels?
Instagram Reels are up to 90 seconds long full-screen, vertical videos that include a huge library of audio tracks, a variety of specialized editing tools, and clips from other users' viral videos. Along with music, reels also support numerous video clips, filters, captions, interactive backgrounds, stickers, and much more.
Unlike Instagram Stories, they last for more than 24 hours than Stories do. They are not deleted from your Instagram account unless and until you delete them yourself.
The best part of Reels is that Instagram promotes your reels to your followers as well as to people who don't even know you. And trust me, that is a big deal for social marketers.
Reels are an opportunity for businesses to reach their existing customers while also building up their brand's credibility among new prospects who may stumble upon it while scrolling through their feed and want more information about what they're seeing!
How can you create quality content for Reels?
The quality of your content is the most important factor in determining if your Reel will be successful. To create quality content for Reels, you need:
Relevant and engaging content
Informative and educational content
Well-designed, visually appealing graphics and videos that are consistent with your brand image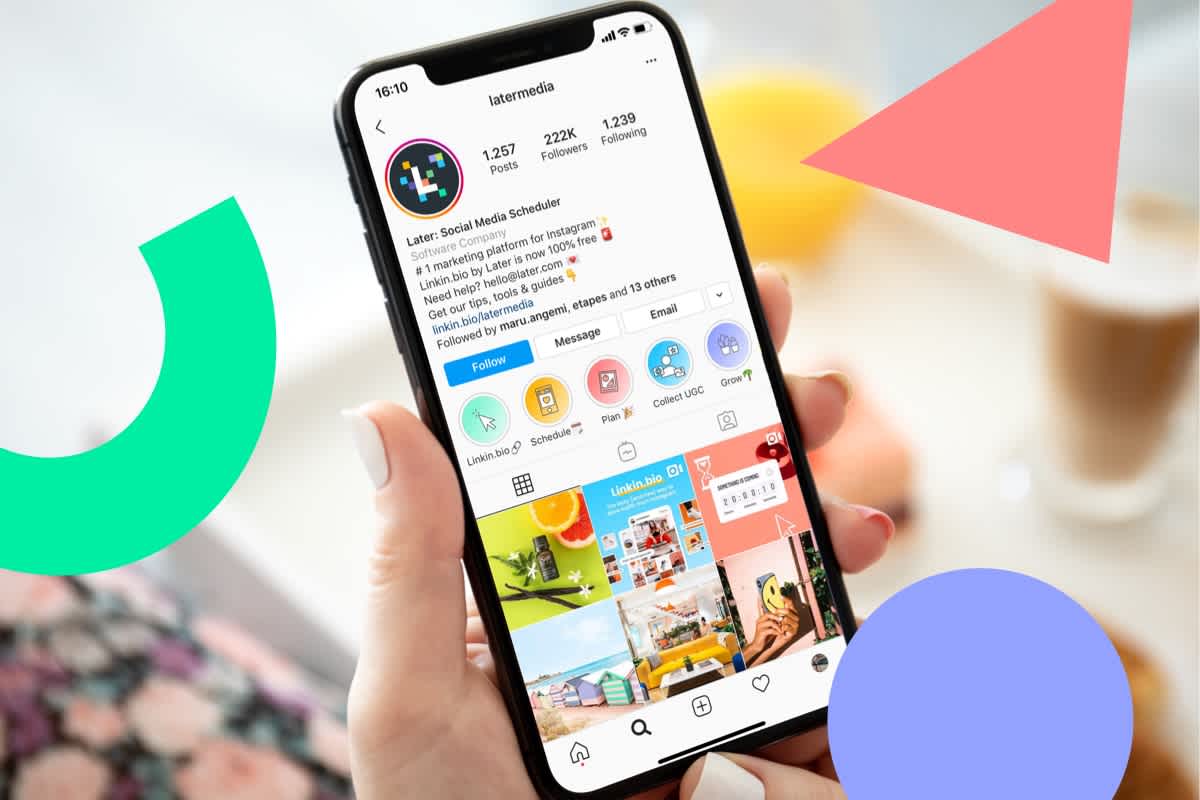 How to promote your profiles with Reels?
Another great way to promote your Reels is by using the @mention feature. You can do this by adding the person's username as well as their account name in your post, which will automatically tag them and notify them that you've mentioned them.
This is especially helpful when you are trying to reach out to influencers or other users who may have shared similar content on their channel; it shows that you have noticed their work and want them to see yours too!
If you want more people to come across your Reel, use hashtags! These are tags like #ad or #sponsored at the end of a post that helps users find related content based on what they're interested in viewing (and hopefully engage with).
Please be sure that you use several different hashtags so that there are more chances for viewers to see your content and get engaged with your company!
In short, you can say that Instagram Reels is the best tool for marketing your business and brand to a wide audience.
Instagram Reels – A way to engage audiences and drive more traffic
Instagram Reels are a new way to engage audiences and generate awareness for your brand. They're also a great way to showcase your brand, as well as its values, mission, or goals.
Instagram Stories are short, fun videos that you can share on Instagram, but they disappear after 24 hours. However, Instagram reels do not have such limitations.
In addition to being great tools for engaging with current followers and generating awareness about your company on social media, they're also an excellent way to build trust with potential customers on sites like Facebook.  
Benefits of Instagram Reels for Marketing
Following are the benefits of Instagram reels.
Standing apart from competitors
Reels have not yet been widely adopted by businesses in their marketing plans. This creates a market opportunity for your company. Before your rivals, you should start producing reels to connect with the audience. This will give your brand a significant head start.
Moreover, reels can educate others and help them see how important your product is. After all, people wouldn't consider buying them if they were unaware that such things existed.
Expand Your Reach
The best thing about Instagram reels is that it allows you to reach a wide range of customers regardless of your financial situation. No need to purchase expensive cameras or lights, you can still make Instagram reels.
Don't simply target a limited audience rather work on targeting the maximum audience. Most businesses aim to find niches where they can grow quickly. This helps your brand gain recognition in that particular community. The people in the neighborhood will be very likely to support you and your project.
Furthermore, small firms should first test out smaller niches, though. Feel free to branch out to larger communities after you have got grip on social media marketing.
Builds Trust
Sharing your life's experiences, challenges, and victories with the audience enables them to relate to you personally. They will develop a positive opinion of your company and will motivate a customer to buy from you. As previously mentioned, if you engage the younger generation, your brand will become more well-known and trustworthy.
It's time to get creative and use Instagram Reels to market your business. We hope you found our tips helpful and are ready to create your Reel! To get professional advice, contact Softigh who will not only help you in marketing but will take your business to next level.