Blogging Mistakes That Your Digital Agency Should Avoid
Blogging is often overlooked in the world of digital marketing, despite its immense potential for driving organic traffic and generating leads. Many businesses dive into blogging without a proper plan and are disappointed when they don't see instant success.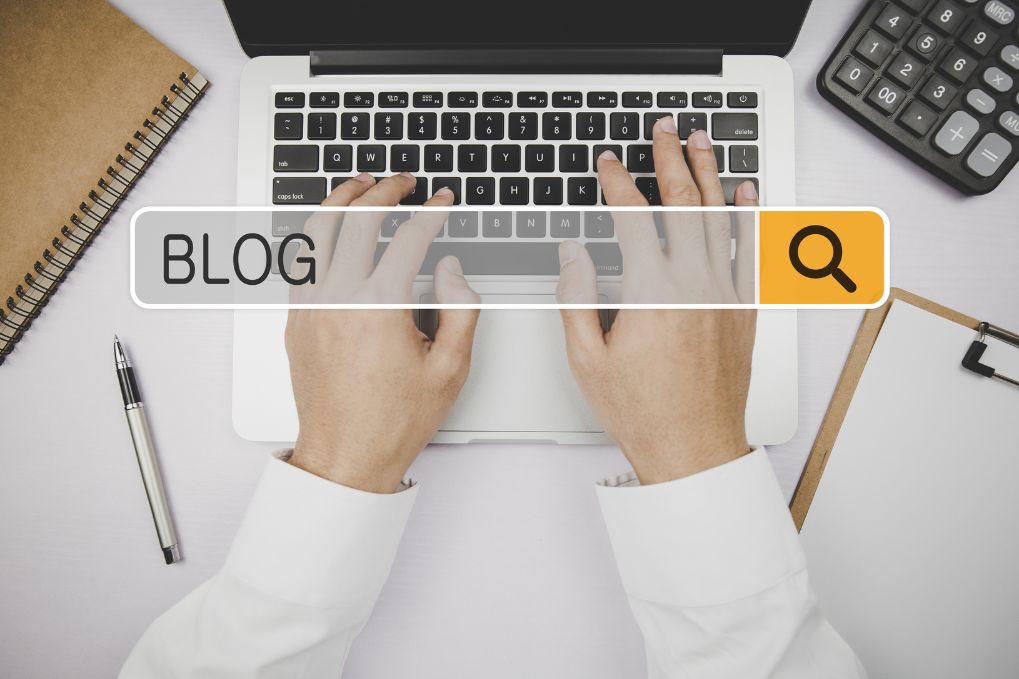 However, with a solid strategy and commitment, blogging can be a powerful tool for driving revenue growth for your business. Digital marketing agencies, with their expertise and dedication, can guide you in the right direction to avoid common blogging mistakes and ensure your blog's success. To help you stay on track, here are some mistakes to watch out for and avoid in blogging.
Mistakes To Avoid in Blogging
Following are some of the mistakes that need to be avoided by every digital marketing agency. 
Inconsistent Posting
You should be consistent in posting because it is crucial for the success of your business. Inconsistent posting patterns can send a negative message to potential clients. For example, it may indicate that you are not reliable in completing projects, easily distracted by new ideas, or too busy to take on new clients.
To avoid these misconceptions, it is important to maintain a consistent posting schedule on your blog. This demonstrates commitment and reliability, which are key factors in building trust with potential clients. In short, if you decide to have a blog, it is crucial to post regularly and maintain consistency.
Failing to optimize for SEO
Another common mistake that digital agencies make is failing to optimize their blog for SEO. This includes things like using keywords in your blog titles and content, using meta tags and including internal and external links. By optimizing your blog for SEO, you'll be able to improve your blog's visibility in search engine results and attract more readers.
Writing on Wrong Topics
Choosing the right subjects for your blog is crucial for connecting with your target audience. Many digital marketing agencies make the mistake of posting about topics that are interesting to them, but not relevant to their audience.
To avoid this mistake, it's important to focus on answering the questions of your audience. One way to discover relevant topics is to conduct keyword research, which can be done by analyzing the frequently asked questions from sales calls or meetings.
You can also use tools like Google's "People Also Ask" section or Answer the Public to find related keywords and ideas. By providing valuable information and answering the questions of your audience, you can establish trust and authority with your readers. In addition, digital marketing agencies can provide specialized SEO services to help drive more traffic to your website.
Ignoring analytics
Digital marketing agencies usually ignore analytics when it comes to their blog. Analytics can provide valuable insights into how your blog is performing, including things like which posts are getting the most traffic and engagement, and which posts are falling flat.
By paying attention to your blog's analytics, you'll be able to make data-driven decisions about what to post and when and improve the performance of your blog over time.
Not promoting your blog
Another common mistake that digital agencies make is failing to promote their blog. Just because you have written a great post, doesn't mean that people will automatically find it.
You will need to promote it on social media, through email marketing, and other channels. By promoting your blog, you'll be able to attract more readers and grow your blog's audience.
Not adding images
Images can be the best way to break up text and make your content more readable. Not only this but they are an effective way of engaging your readers using visual information, helping them understand what you're talking about. Therefore, adding images to posts is a great way to boost social shares and increase engagement with your blog's content.
Writing only about yourself and your company
Blogging is a great way for you to build trust with your audience. It's also a fantastic tool for helping people understand who you are and what your company does.
But we never suggest you beat the bush about your company. Try to engage your users by writing content relevant to them and then linking it with your digital marketing agency. In this way, your users will feel connected with you.
Posting without proofreading
Proofreading is an important step that every blogger should take before publishing their content. It can help you catch any mistakes or typos that may have been made in the writing process, ensuring that your content is easy to read and understand by your readers.
You can do this yourself or ask someone else to proofread for you (if they are good at it). You could also hire a freelance proofreader from sites like Upwork or Fiverr who will do it for cheap!
This is quite an easy task so try to do it yourself.
Not engaging with your audience
Finally, many digital agencies do not engage their audience. So, we suggest you respond to the comments, share user-generated content, and ask for feedback. By engaging with your audience, you'll be able to build a community around your blog and create loyal readers.
In conclusion, blogging is a powerful tool for any digital agency looking to establish its brand and connect with potential customers. However, there are several common mistakes that agencies make when it comes to blogging.
By avoiding these mistakes, your digital agency can create a successful blog that helps to build your brand and attract new customers. For more tips and tricks, get in touch with Softigh right away.