Case Study
Halla - eCommerce
Great design is an investment, not an expense. Don't wait to transform your project with a better design. Boost your sales, improve conversions, and make more money with a better design.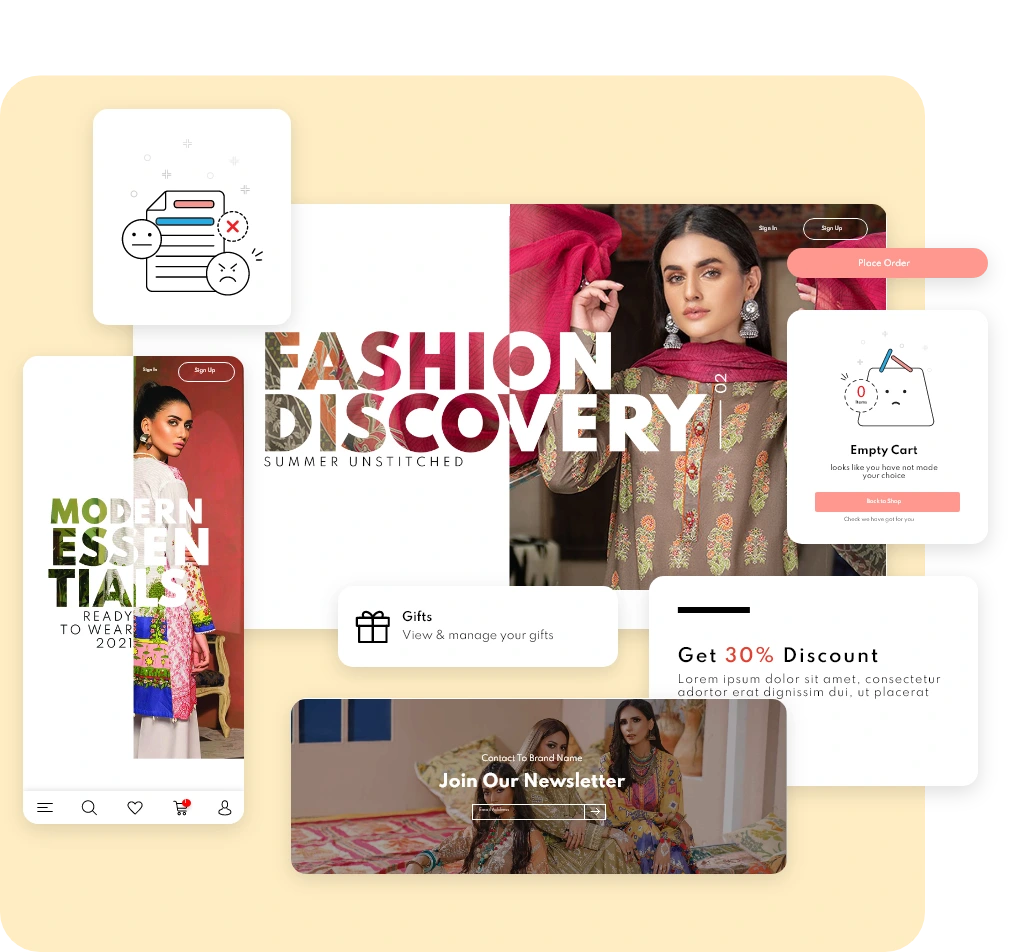 Snapshot
Halla is a custom eCommerce web design created for a well-known Eastern Wear business that aims to provide the best user experience to their clients. Moreover, the custom user interface design is projected to boost customer satisfaction, and retention rates, and drive unlimited sales.

In addition, the brand can not only achieve these objectives but also provide their consumers the best service round-the-clock. Last but not least, this custom eCommerce design offers their business a wide variety of marketing opportunities to growing their product ranges in order to gain more revenue.
Client
Halla is one the top-rated eastern wear brand based in London with operations all around the globe. The entire team at Halla adheres to the combination of innovation & distinction.

Not only this but it has become a symbol of excellence because of its dedication and honesty to its clients. Following their commitment to their customers, Halla is working to create a customized user interface in collaboration with Softigh.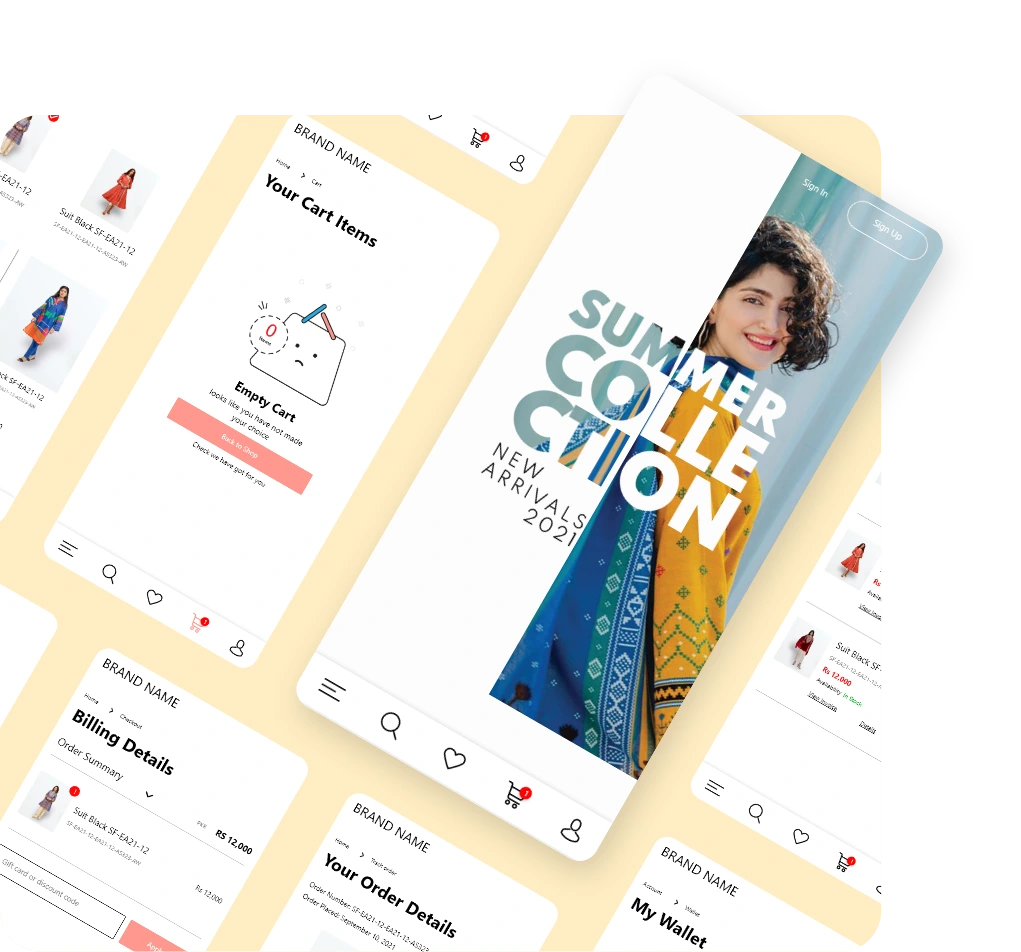 Problem
Initially, Halla's site was neither SEO friendly nor customized. The Homepage was extremely cluttered and portrayed a typical user interface. Not only this but the site was also not good for a smooth user experience as it lacked user flow. Profitability was being lost as a result, and customer service was deteriorating.

According to Halla, " We were noticing a decline in our sales and customers, and we realized that it was the time to take action. But we were scared to hire any design agency that could help us with our issues. We couldn't take the chance of anything but we decided to hire a digital marketing agency who could help us build a custom eCommerce design for the seamless user experience."
Solution
Halla managed to know about Softigh through Google search results and decided to connect with them. After explaining to them the entire situation, Softigh's team proposed digital custom solutions for our problems.

"Initially, we were confused about what to do, but then Softigh implemented their skills to show us a small demo which gave us the courage to move further. After some days of hard work, Softigh finally did it and provided us with the best, minimalistic, and mobile responsive design."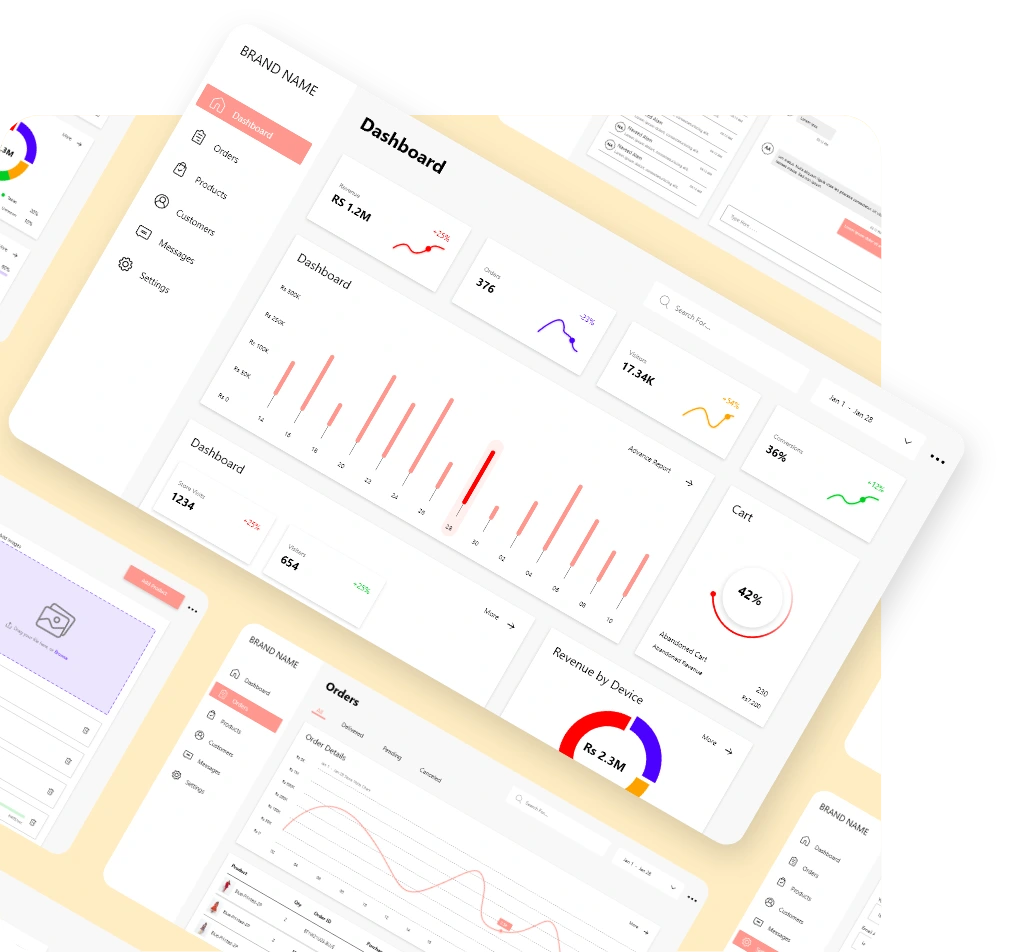 Results
With the new easy-to-navigate and mobile responsive design, Halla managed to increase their client retention rates by 68% and yield more revenue than before. Softigh provided them with a seamless and minimalistic design in just

"Innovative. This is the only way I can describe the design that Softigh provided us with. After so much struggle and hardship, we trusted this digital marketing agency, and they never disappointed. The time spent working with Softigh's team was the most profound, satisfying, and professional collaboration I have ever experienced. Thank you Softigh!"
Conclusion
Softigh is a recognized leader in the digital marketing industry that aims to provide world-class services to its clients. Since 2005, we have been helping many businesses to yield unlimited sales and revenue through our digital solutions.

To provide our clients with the best digital marketing services, our team keeps up with the marketing trends. Not only this but we believe in producing organic results with 100% guaranteed services. Now, what are you waiting for?
Hire Us Now!
Our Success Numbers
Softigh has delivered the best and guaranteed digital solutions for various businesses. Moreover, we have many few happy clients that trusted us, and we worked with them to establish a solid presence in the market.
Years of operation
Projects deliverd
Specialist


Years of operation